Register
Cornhole - Raleigh - Wed - Spring 2 '22 Cornhole · Any Open (all skill levels)
MonTue
Wed
ThuFriSatSun
6:30pm to 9:30pm
4 v 4
Team Fees

Regular

$40.00

per player + $2.00 Tax

Late

$45.00

per player + $2.00 Tax
Free Agent Fees

Regular

$45.00

+ $2.00 Tax

Late

$50.00

+ $2.00 Tax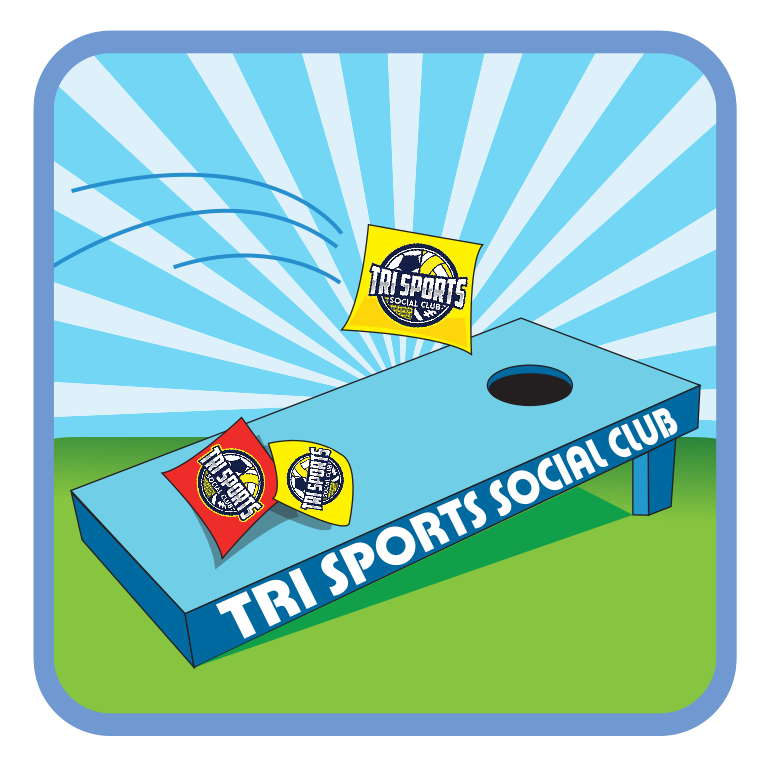 Team Player Fee is: $40/player
Free Agent Fee is: $40/player




OVERVIEW

6 Weeks including playoffs
2 best of 3 matches per week (10 match regular season) - 2 matches per night most weeks
Matches are composed of 3 games. Games are played 2v2 (2 games) & 4v4 (1 game)
Min. 11, Max 14 matches
All Teams Qualify for Playoff Tournament in week 6
No T-shirts are provided for this league
Leagues will be BYOB. Beer will also be available for purchase @ the MAC.
Please leave Fido home. No dogs @ the MAC

"Like" TRI SPORTS on Facebook.


IMPORTANT LEAGUE POLICIES


All players MUST register & agree to liability waiver, be age 21+, in good health, and have current personal health insurance (proof of insurance, not required)
Only registered players may participate - including subs.
Players must play in 1 reg. season match to participate in tournament.
All registration fees must be paid in full prior to Week 1 matches.

FREE AGENT TEAMS

Free agent teams will consist of 5-6 players. We do our best to place all Free Agents, but it is not guaranteed. If we cannot place you by Week 2, your fee will be refunded in full. It is not uncommon for free agent teams to get started in week 2 or week 3 (at the latest), if we have to recruit more players to fill out a full team. We aim to give free agent teams 6 days notice prior to their first game but sometimes the team comes together on shorter notice, so please be prepared to play each week until week 2 of the season has passed.

SPONSOR BAR


TRI SPORTS will provide a wristband at check-in for all registered players. Wristband is good for $3.75 off each team members bill at Wild Wing Cafe in Brier Creek (max. 1 wristband per week). Gratuity not included - please tip on the full bill prior to discount - and please buy at least one item - or your sponsor bar benefit may be revoked.


TEAMS

TEAM MINIMUM : Teams must consist of at least 4 players.


Cornhole League Rules

FEES

Players can register as a Team Captain, Team Player or Free Agent (Individual Registrant). Team Captains can pay entire fee or divide team fee amongst players. All registration fees must be paid in full prior to Week 1 games.

League Fee includes 6 weeks of matches, including tournament (min. 11, max 14 matches). Pricing includes league organization, equipment, prizes for tournament champions, and game supervisors.

There is a no refund policy. Please consider the following possibilities before you register as they do not entitle you to a refund: job transfer, job schedule change, moving, injury (during league play or outside of league), breaking up with boyfriend/girlfriend, divorce, not having fun, multiple weather cancellations, COVID, etc. League transfers and credit requests considered on a case-by-case basis.

CONTACT

For assistance with registrations, please e-mail TriSports@TriSportsNC.com.
League Notes:
Now accepting registrations!