Kickball - Corporate - Thurs. - Spring '23 Kickball · Co-Ed Corporate League
MonTueWed
Thu
FriSatSun
5:45pm to 8:00pm
Coed Corporate 10v10
Team Fees

Regular

$1060.00 per team + $30.00 Tax

Late

$1110.00 per team + $30.00 Tax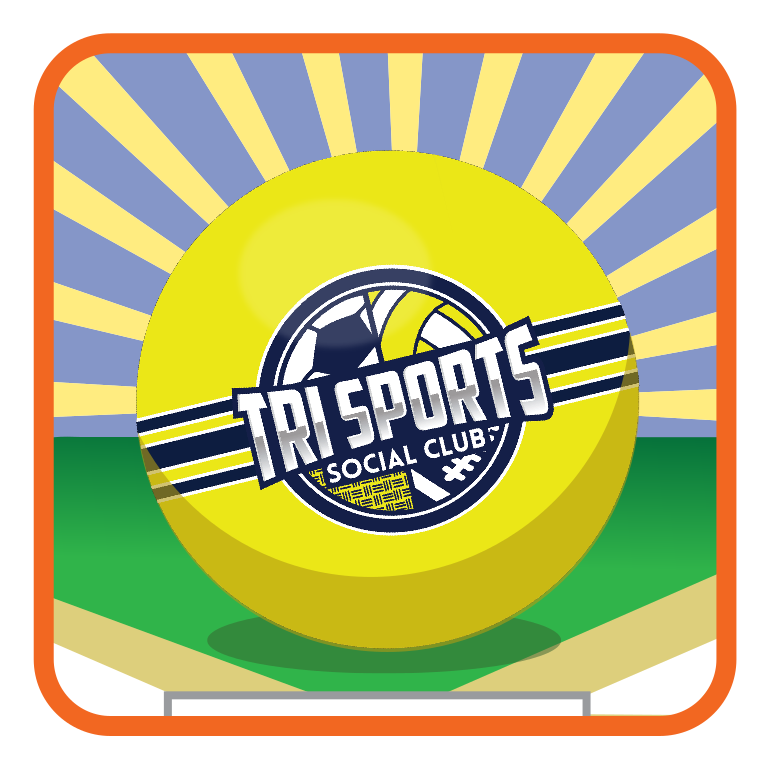 Team Fee is: $1060 (includes 16 players) + $25/player above 16
This is a Corporate Coed Semi-Competitive League, intended for teams composed of 80% or more employees of the same company. Players should register using their work e-mail account so employment can be verified.
All players, including "subs", must register, agree to the liability waiver, in order to play in a game. Please contact us if you have any questions

OVERVIEW

Min. 9 / Max. 12 games (includes playoffs)
10 v 10 (min. 4 Female players on the field)
Minimum 14 people/team (teams are welcome to have fewer than 14, but will be invoiced for the remaining roster spots)
7 Innings or 45 Minutes
Paid Referees
All Teams Qualify for Playoffs
Prizes for Tournament Champion
Team T-Shirts for All Players (if captain requests during registration)
Corporate teams receive first 16 roster spots in team fee, and must pay $25/roster spot after that.
No hidden membership fees

IMPORTANT LEAGUE POLICIES


All players MUST register & agree to liability waiver, be age 21+, in good health, and have insurance (proof of insurance not required).
O

nly registered players may participate -

including subs..
Players must play in 1 reg. season game to participate in playoffs.
Full team payment is due 7 Days prior to Week 1 games. Only teams paid in full will be included on the schedule.
All shirt requests/exchanges must be completed by Week 3.

RULES

Click here for a copy of the rules.

SPONSOR BAR

TRI SPORTS will provide a wristband at check-in for all registered players. Wristband is good for $3.75 off each team members bill at Wild Wing Cafe in Brier Creek (max. 1 wristband per week). Gratuity not included - please tip on the full bill prior to discount - and please buy at least one item - or your sponsor bar benefit may be revoked.

FEES

Players can register as a Team Captain, or Team Player. Team Captains can pay entire fee or divide team fee among players. All registration fees must be paid prior to Week 1 games. Any unpaid fees will be assigned to the Captain following Week 3 games.

League Fee includes 10 weeks of 10-on-10 league play, including playoffs (min.9/max.12 games). Equipment, guaranteed field times, prizes for tournament champions, league organization, PAID REFEREES.

Company teams may register with an initial $100 deposit and balance to be paid prior to Week 2 Games. Click here to make team deposit. Deposit is refundable with full payment made by company. Otherwise, there is a no refund policy.

There is a no refund policy. Please consider the following possibilities before you register as they do not entitle you to a refund: job transfer, job schedule change, moving, injury (during league play or outside of league), breaking up with boyfriend/girlfriend, divorce, not having fun, multiple weather cancellations, COVID, etc. League transfers and credit requests considered on a case-by-case basis.

CONTACT

For assistance with registrations, please e-mail our Kickball League Director at brandon@trisportsnc.com.